The recruiting team at Ethos Group has four tips that will help you craft a professional resume so you can receive a positive response from recruiters. These tips will help you put your best foot forward for your first impression.
Submit a Universally Accepted Document
Use easy to open formats (Adobe PDF, Microsoft Word document, etc.)


Keep it Clean and Concise
Select easy to read fonts


Unless you're seeking something in advertising or graphic design, it's best to leave behind artistic fonts, colors, and pictures.

Make sure contact information can be found easily


Don't 

forget your phone number!

Be consistent with formatting throughout the document

Double check your spelling


One Page is Always Preferred 
Make 

it easy for recruiters to learn about you on one page or they may move on to the next resume

Place the most important information at the top
Tailor the page to contain key words relevant to the industry or job you are seeking


Include Key Points of Information
Degree(s) - if applicable
Employment history – Start with current/most recent position at top
What makes you stand out?


Leadership roles
Awards/accomplishments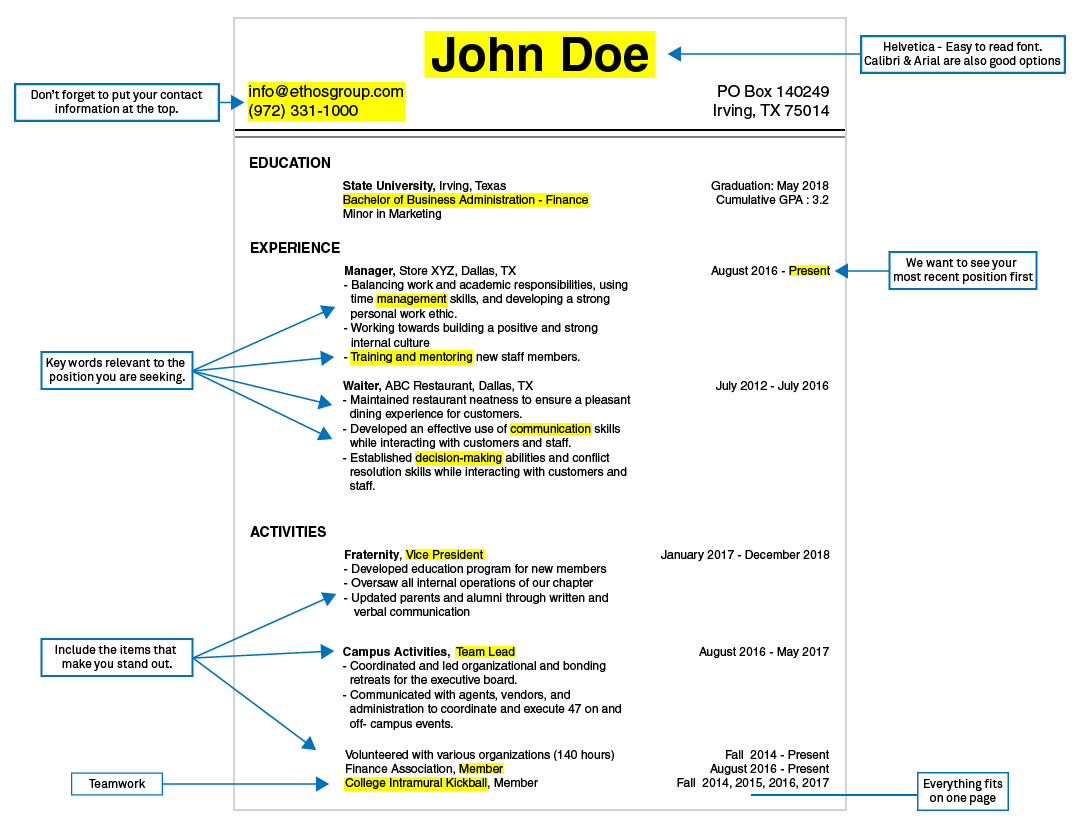 By following these tips, employers are more likely to spend time reviewing your resume because you passed the first "test" in the selection process. As a result, your chances of being selected will increase!


Now that you have a professional resume that appeals to the eye, check out our available positions to find your fit at Ethos Group.
Read more stories from Ethos Group.