The talented employees on our team, now and in the future, are what will allow us to achieve our utmost potential. As we look ahead at all we have to accomplish, Ethos Group will continue searching for driven and determined employees to join our world class company.
Our employees have the opportunity to work in an innovative and challenging environment where new ideas are encouraged and individual contributions are recognized. Through respect, ambition, and teamwork, we enrich our energetic culture and provide training and mentorship to achieve long-term success for all.
Ethos Group's company culture is our greatest strength, as it is what makes everything we are doing and what we plan to accomplish in the future possible. Our culture has and always will be a priority. Our employees genuinely care and all of us are proud to work together here at Ethos Group.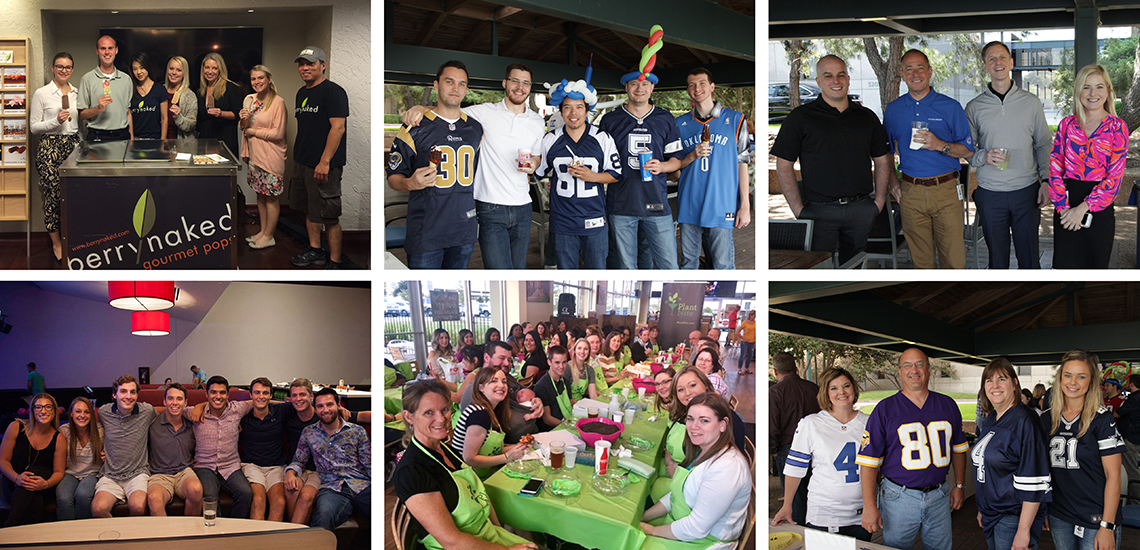 Collaboration at Ethos Group
One significant element of our company culture is collaboration, which has become the basis for a stable and productive work environment. Team members in every department are motivated to help the company grow and willingly share their excitement and expertise, inspiring others to reach their full potential.
Our professional environment encourages initiative, positive attitudes, and a team mentality. We provide mentoring to support professional development, along with an opportunity to work independently and contribute new ideas. All achievements are recognized, rewarded, and celebrated by everyone in the company. We are a family that enjoys working together, staying together, and experiencing limitless success alongside one another.

Leadership at Ethos Group
Leadership does not just involve decision making. It also involves establishing a clear vision and sharing that vision with each other. Our employees have proven these leadership skills time and time again. Expertise gained from the leaders that have been on our team longest is shared through ongoing mentorship. By pairing employees with mentors, we quickly identify strengths and then provide the knowledge, support, and encouragement to build on those strengths for continued professional growth.

Diversity at Ethos Group
In order to attract and retain top talent at Ethos Group, we are committed to expanding our diverse family. We seek out unique and talented team members who want to grow with our company and we look for individuals that will bring fresh ideas and energy to the workplace. Applicants for our positions are considered without regard to race, ethnicity, national origin, sex, age, disability, or any other characteristics protected by law.
We consistently treat our employees, clients, and our clients' customers with honesty and respect. This sentiment is embraced by everyone at Ethos Group, and the outcome is seen in the loyalty with the people within our organization and also with our valued clients.
Please check out the rest of our website for more information about Ethos Group!
Read more stories from Ethos Group.