Ethos Group Brand Ambassadors are college students who help promote our company and the job opportunities we have available. This program was created to help establish a presence on college campuses across the United States. Our ambassadors help build relationships with their career centers and students, plan and execute speaking engagements, events, activities, and promote Ethos Group. This position helps our ambassadors gain valuable, real-world experience while building their resumes.
Students, you can find our ambassadors on James Madison, Creighton, Texas Tech, and Mizzou's campuses. Our ambassadors can also be found on our Instagram page @ethosgroupambassadors. We have many exciting events coming up this year.  Stay informed on how you can participate.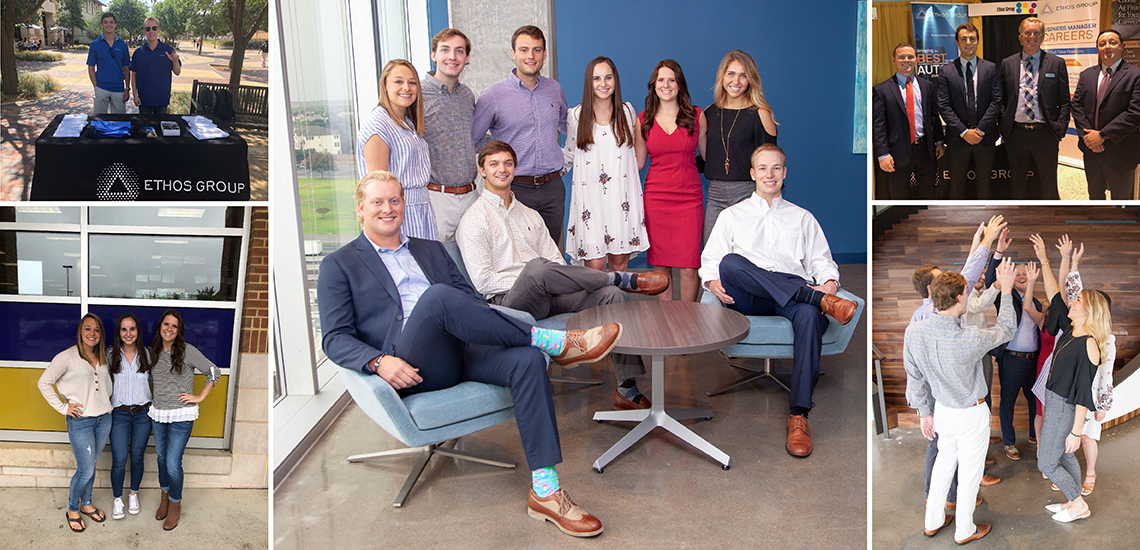 Read more stories from Ethos Group.