Every few months, we select a book for employees in book club to read. The chosen books focus on leadership and self-help and are a means to obtain new ideas to better our company and ourselves. Book club is open to any and every employee in the company. Every Thursday, book club meets over lunch to discuss impactful topics, key takeaways, and how book club members can apply that week's chapter to their lives and work. At Ethos Group, book club serves as a time for employees to reflect and delve deeply into the ideas about leadership that these authors provide.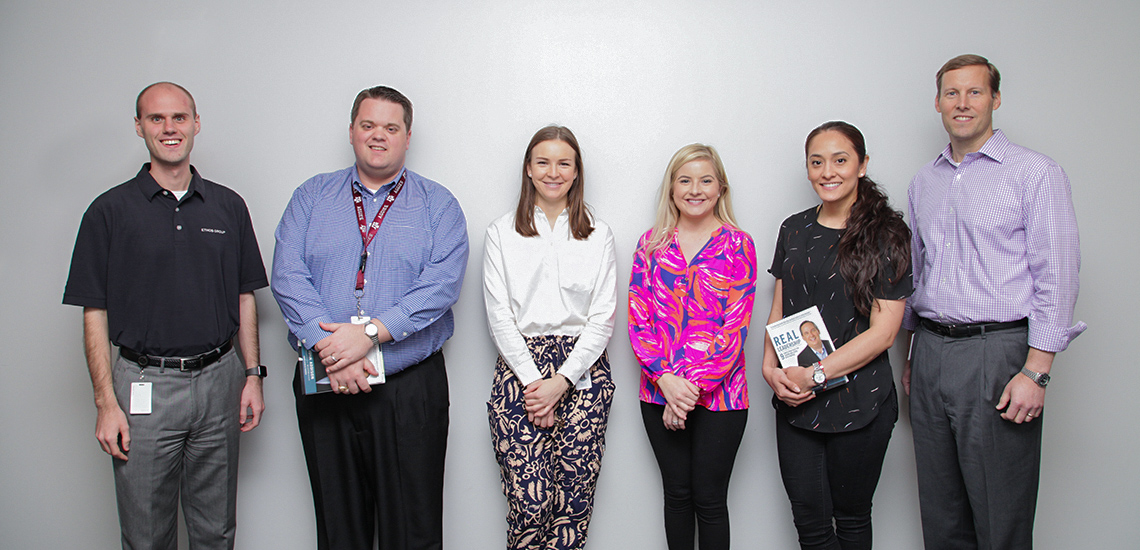 All month long, book club has been reading "Real Leadership: 9 Simple Practices for Leading and Living with Purpose" by John Addison. Book club shared some key takeaways that they felt were important from this month's read:
There is a big difference between a leader and a manager. Leaders embrace adversity. In difficult times, leaders don't manage their followers, they help guide them toward the light.
A leader stays calm and keeps a positive outlook in a tough situation.
Focus on what you can control and ignore the things you can't change.
Leaders live a life of service and true purpose.
Always be nice to everyone because you never know when a relationship will come back and impact your life.
John Addison's book was a unique take on simple practices to living a life of purpose. Ethos Group book club members are already practicing Addison's 9 lessons and recommend that everyone read his autobiography when they get a chance.
Read more stories from Ethos Group.