Every summer, we welcome a new group of interns to our IT department. We are almost done with the summer, so we checked in with them to get an update on their experience.
When our interns began their 10-week journey, they had a short period of time where they learned about the different roles in our IT department. A few of the roles include Application Developer, Process Analyst, and Infrastructure Analyst. Once they completed this phase of the internship, they were placed into teams where they used their strengths for the good of the group.
Our team projects are a fun and challenging environment that encourages change-based initiatives and positive attitudes. Hear more about the internship from some of our 2018 summer interns.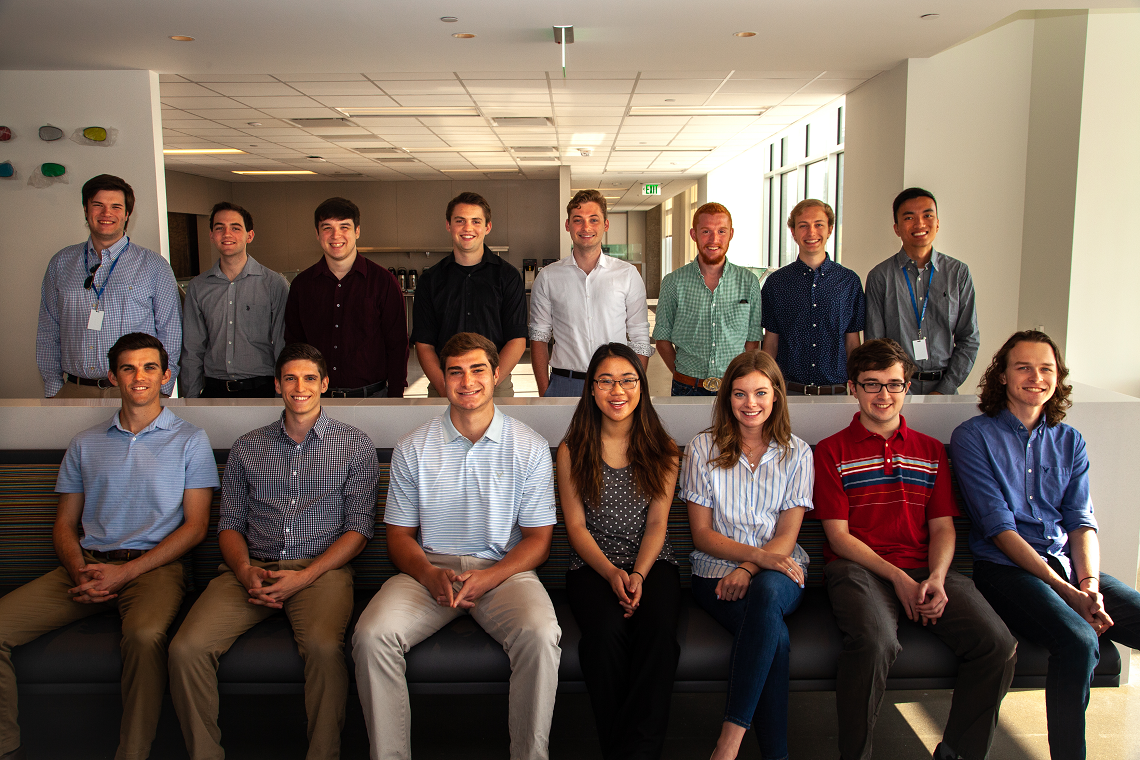 Braden

This internship has been a great learning and professional experience. The program is more hands on than the work I am doing at school, and it feels more applicable. Throughout this internship, I have gotten a lot better at debugging code, web development, and building professional relationships.

Morgan

I am enjoying my time working here. I am learning new things and having fun doing it. In school, the work we do is projects/homework that are small picture. At work, some of the tasks may be small, but they are building blocks for a larger project. I enjoy working on these tasks that end up contributing to the big picture. I have also utilized HTML and Javascript, which is exciting because I was never taught these coding languages in school.

Jake

My experience so far has been a fast-paced learning environment where I'm finally able to apply the concepts that I've learned at school. During my time at Ethos Group, I have practiced SQL every day. Now I can confidently say that I am proficient in SQL, which is something that I wanted to learn at my last internship but didn't. I've also learned how to acquire data from a database and format it in a way that is useful for the business. It's very fulfilling to know that my work is appreciated.

Blake

School is more focused on learning for the purpose of knowing, whereas work has been learning for the purpose of using what you learn. There is no "wasted" time doing something that is not applicable to the current task at hand.

Sabrina

It's been a great learning opportunity so far - there's only so much you can learn in the classroom by listening to lectures and doing homework, so the fact that as sophomores and juniors we're working on code going into production is crazy. Everyone, no matter what team they're on, have been so helpful in answering questions about the tech, teaching us more about the company, and in general working with us day in and day out.
Congratulations to our summer interns! We have enjoyed working with you and seeing your growth in our company.
Follow us on social media to see when we are at your school, or apply for an internship through our careers page.
Read more stories from Ethos Group.