Las Colinas is easily accessible to both of DFW's airports, and is only a 15 minute drive to downtown Dallas and a 20 minute drive to downtown Fort Worth. Its central location is perfectly positioned for business, travel, entertainment, and more!
Las Colinas was originally named El Ranchito de Las Colinas, meaning "Little Ranch of the Hills." In 1972, it was developed as a cattle Ranch, then in the 1980s, Las Colinas was one of the first "planned communities" in the United States. In recent years, it has begun to emerge as a preferred place to live and work, and many new high-rise office buildings and residences were built to satisfy demand.

Life Without Music Would B Flat
Ethos Group is most excited about the recently opened Toyota Music Factory which we chose as our new corporate office. The Music Factory brings big name music performers and is surrounded by retail shops and over 20 new restaurants. This concept is unique to Texas and is sure to be the hottest entertainment and nightlife spot in the Metroplex!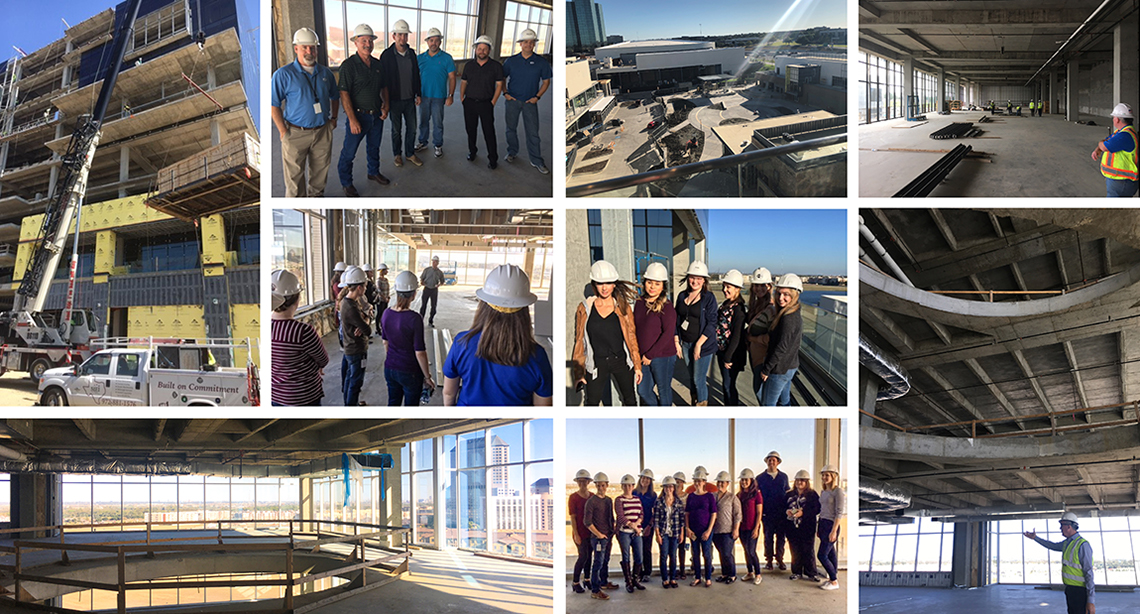 The Pavilion 
The Pavilion at the Toyota Music Factory is a ground-breaking entertainment venue. The Pavilion has partnered with Live Nation Entertainment to create three concert venues in one. It can be used as a 2,500 capacity intimate theatre, converted to a 4,000 capacity indoor theater, or transformed up to an 8,000 capacity open-air pavilion.

Popular events:
Harry Styles
KISS
Dave Chappelle
Luis Fonsi
Bill and Hillary Clinton
Matchbox Twenty
Counting Crows
And more
What else does the Toyota Music Factory have to offer?
Alamo Draft House
Bar Louie
Gloria's Latin Cuisine
The JAM House
Freshii
Farmers Market
TCBY
And more
Our Spring 2018 move-in cannot happen fast enough for us! Below is a time lapse of our office being built. If you want to join us in this exciting adventure, visit our careers tab to explore the opportunities we have that best fit your interests!
Read more stories from Ethos Group.