Over the years, we have helped place thousands of successful candidates in automotive dealerships nationwide. We specialize in finding the best people and help them find a career that matches their interests, which allows them to reach their personal and professional goals.
The opportunities we promote will appeal to those seeking a career in a rapidly growing organization committed to helping their employees succeed. It provides the opportunity for a high entry-level salary, the necessary training needed to excel, and a long-term career path. Our dealerships have a dynamic atmosphere where teamwork is paramount, and interaction with coworkers and customers keeps every day exciting and challenging. The ability to communicate, persevere, and be a cohesive team member will create a top applicant.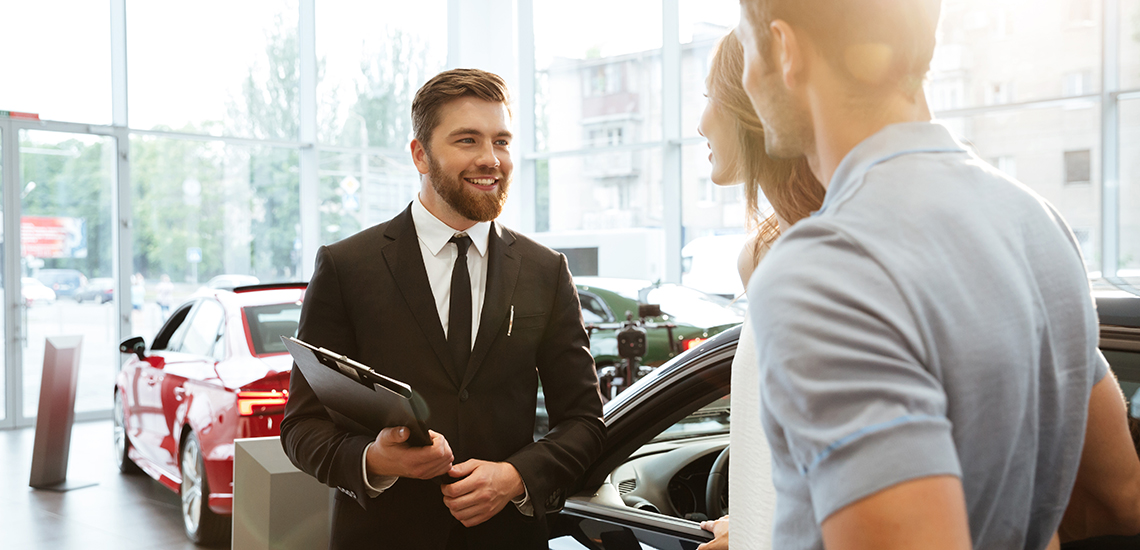 Working in a dealership is very much like being part of a large extended family. Teamwork is essential for the success of each individual and the dealership overall. Everyone must work together to build a good rapport with each other, and the customers they are helping each day. The best dealerships provide exceptional and consistent service.
Dealerships strive to help customers feel comfortable and as if they are part of the dealership family. To do this, people must care about the products, services, and the people they work with each day. Training and ongoing education is provided to employees establishing strong processes and the ability to build value in what the dealership provides.  Careful attention is paid to customers to show they are important and will be taken care of far beyond just the day they buy their car. This includes repairs, oil changes, and a place customers will want to send their friends and family because of how they are treated. Dealerships employees feel proud to know their service is about caring for people and providing the best experience. Ultimately, the dealership employees learn and grow together to become something greater than they could achieve alone.
Is this career path appealing to you? Apply for one of our openings today!
Happy New Year! We wish you all the very best in 2019.
Read more stories from Ethos Group.