A Business Manager is the second point of contact that a consumer has at a retail dealership. After a vehicle is selected with the sales person, the business manager assists the customer with finalizing the sale. This includes collecting information from the customer, running credit checks, identifying lenders with competitive rates, and presenting protection products and services.  In addition to this, Business Managers are also responsible for building relationships with banks, lenders, and the staff at the dealership.
While some might say the internet has lowered in-store vehicle sales since consumers can compare prices and shop online, a J.D. Power 2017 U.S. Sales Satisfaction Index Study (available at www.jdpower.com) tells a different story about what buyers really want – a personal touch. The survey states that consumers want to interact with a salesperson before purchasing a vehicle. It also says that 41 percent of mass-market buyers and 33 percent of luxury buyers prefer full tutorials of vehicle features and controls.  
This supports the fact that the Business Manager's role is also essential to providing a satisfactory buying experience. The one-on-one time they give the customer is the last impression the customer has of the dealership on the day they buy the car. A Business Manager's role is to provide customers with great service, convenience, and peace of mind knowing they will have a world class ownership experience.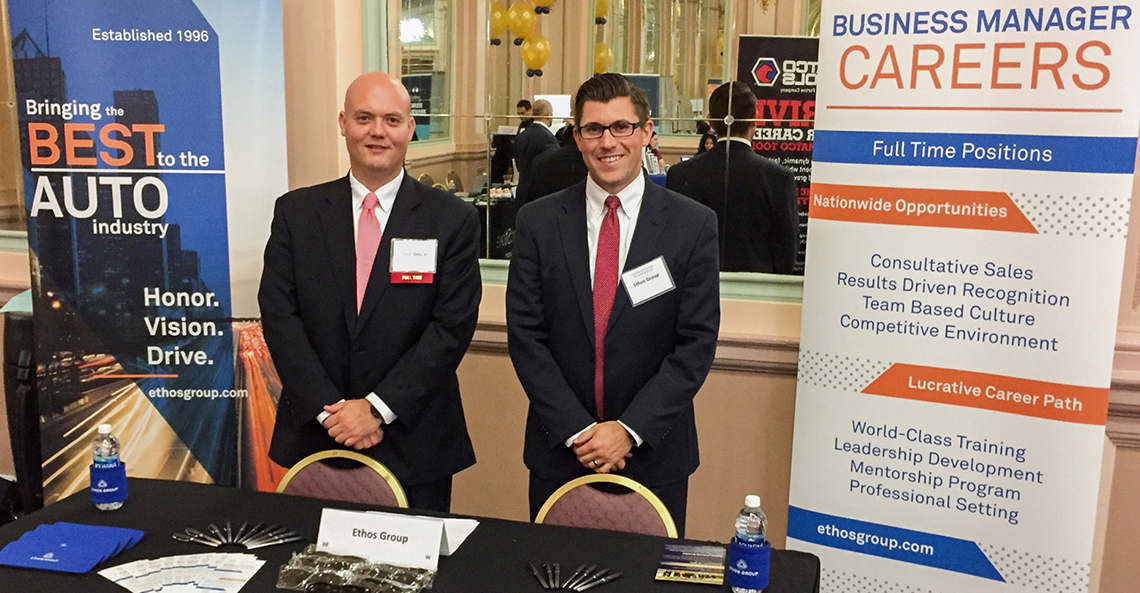 This is a fast-paced, professional role with a variety of functions. Here is an example of a daily work load for a Business Manager:
Build good rapport with dealership customers
Provide exceptional, informative, and professional customer service
Offer and build value in the protection products and services available for sale
Evaluate credit reports
Accurately complete all financing paperwork and submit to lending sources
Establish and maintain good working relationships with the financing lenders
Communicate frequently with the sales people and management of the dealership to foster an environment of trust amongst the team
Ethos Group has opportunities available nationwide for enthusiastic, driven professionals with the desire and ability to stand out among their peers in what has become one of the nation's largest industries!
Read more stories from Ethos Group.