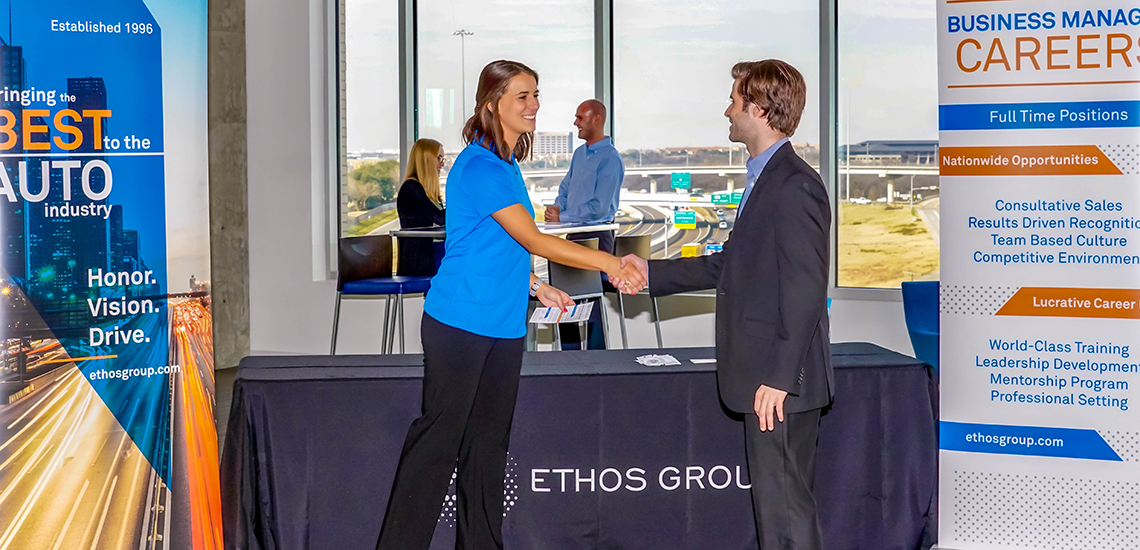 Utilize Your Resources 

Get to know your Career Center staff!

Simply stopping by to say hello or scheduling a time to meet the staff will give you a competitive edge as they learn what you are interested in and recommend opportunities that arise.

Start early - Freshmen and Sophomores included!  Reaching out and becoming familiar with companies that come on campus to recruit is helpful for when it's time to get serious your junior and senior year.

Make sure you are registered at the Career Center, so you can receive alerts and can sign up for pre-select interview schedules. 

Create a professional LinkedIn profile and "clean up" all other social media sites as prospective employers will research you.

Utilize your school's job boards and career network.

Employers routinely post jobs on these sites to reach students.

Prepare for Your Interview
Once you have acquired an interview, research the company's website and social media platforms to learn more about them and create a list of questions that you bring to the interview. 

Be on time and well rested.

Dress professionally and be well groomed for interviews and events.  

Wear little to no perfume or cologne as it can be offensive to some people.

Minimize jewelry.

Make sure your clothes are clean and pressed.

Bring extra copies of your resume.

Be positive and keep any day to day challenges out of the conversation, it is not flattering or appealing. 
This is not an all-inclusive list; however, it is a simple outline to follow whether you are a freshman just getting acquainted with campus offerings or a senior preparing to graduate. 
We will be traveling across the United States this spring to share a variety of full-time opportunities with an emphasis on Sales related positions and Software Developers. Look for our job postings through the Career Center's online site.  We hope to see you at one of the career fairs!
Read more stories from Ethos Group.