For years, Ethos Group has helped introduce high caliber people to the auto industry and the careers it offers. Whether you just graduated college or are seeking new challenges, Ethos Group is uniquely positioned to help you explore opportunities nationwide. Auto dealerships are an environment where new ideas are encouraged and individual contributions are recognized and rewarded.
If you are searching for an exciting career with room for growth, consider Ethos Group. To explain who we are and what we do, we have compiled a list of frequently asked questions and answers to help you better understand.


What does Ethos Group do?
Ethos Group partners with retail automotive dealers and assists them in a variety of ways.
We help them find and hire outstanding employees. We serve as an extension of the dealership's recruiting process and seek out quality individuals to fill openings. Visit our

 

Careers page

 

to apply for your ideal position.
We help dealerships maximize revenue. Dealerships sell our products and provide an excellent car ownership experience for customers both during and after the car sale. Repeat and referral customers are the result.
We provide training and support for their employees. All efforts are geared toward a customer-focused model which drives profits, increases customer retention, and promotes an ethical environment.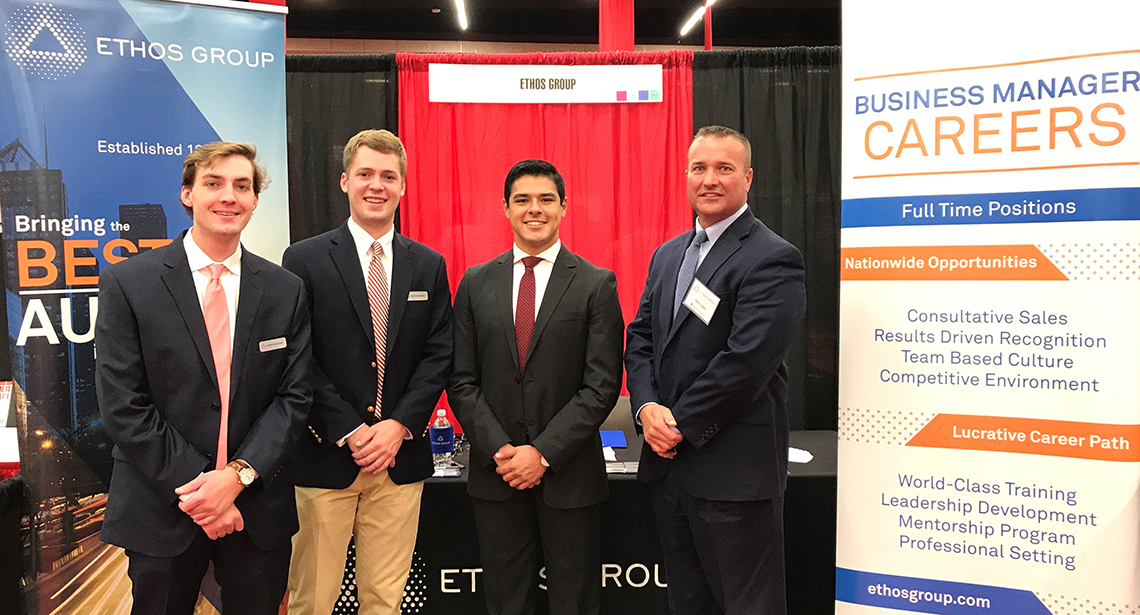 Will I be working in a car dealership?
Yes. The dealership is your employer and will provide compensation and benefits. However, Ethos Group works closely with you at the dealership to ensure you have everything you need to be successful and advance quickly.


What experience do I need?
Many opportunities require no previous automotive or finance department experience, while more advanced positions do. Ultimately, we always look for individuals who are intelligent, hardworking, dedicated, and willing to learn.


Where are opportunities available?
We offer career seekers the chance to move anywhere in the United States where our dealership clients are located. We also have opportunities in our corporate office in Irving, TX. You can browse all available positions here.


How do I apply for a job?
Once you submit your application online, we will review your resume. We contact candidates that are selected to begin the consideration process for an initial phone screen.
Our evaluation process typically consists of three or more interviews to ensure all questions have been answered. We are thorough which allows candidates to find a career that suits them and has potential for long-term growth. 
Visit us online to find out more information about Ethos Group and browse our current openings.
Have questions? Contact us.


Read more stories from Ethos Group.