Our clients rely on our high level of commitment to technology as a resource to increase revenue, lower overhead and reduce their exposure to risk. Our technology is revolutionizing the way finance, sales and service connects by providing proprietary technology resources that help leadership produce results that excite customers and drive retention.
Sales & Reporting Software
Our suite of sales and reporting applications is focused on providing effective sales and reporting tools that help our clients realize the full profit potential of their departments. These tools were developed in-house and are supported by our consultants in the field and our team of information technology professionals.  
Sales Menu: Our menu was designed and continues to be enhanced by our clients to fit individual customer needs while providing a sales experience that aligns with the dealer's vision for the business.        
eContracting and eSignature: Our eContracting and eSignature software enables an end-to-end real-time paperless solution. Our technology keeps our clients compliant by safeguarding nonpublic information while saving employee time and reducing errors that frustrate the dealership's retail customers.
Video Monitoring System (Cyclops): Cyclops is a critical piece of what our consultants use to educate and train dealership leaders on effective sales, F&I and service functions. Cyclops helps our clients file, sort and recall video more quickly than any other product in the marketplace.
Analytics: Our software enables robust and adaptable product reporting to enhance the customer's experience during the sales process and integrates with most dealer management systems.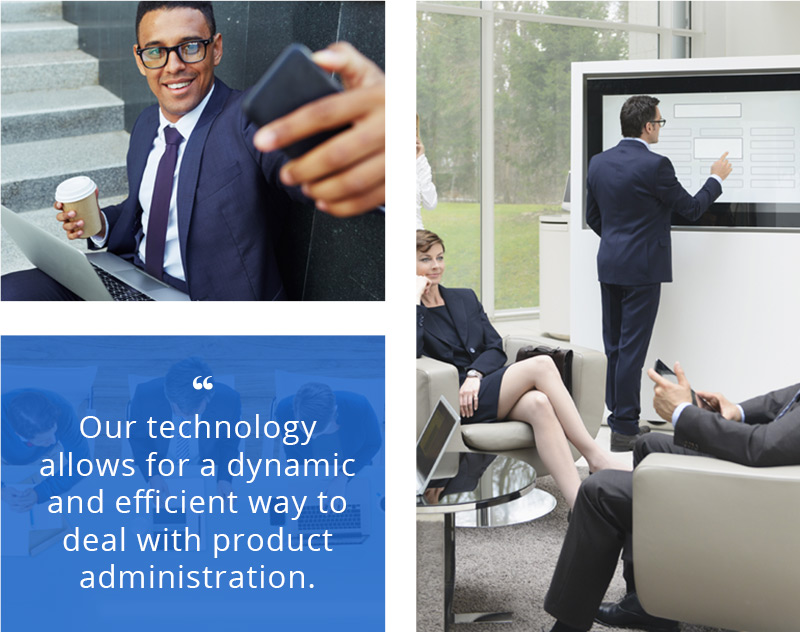 Product Administration Software
Our proprietary software facilitates customer satisfaction through enhanced product administration after the sale.
Claims System: Our software dynamically brings together data from many sources to help provide consumers with easy to understand and efficient experience in the event of a claim. A variety of controls are set up to assist adjudication including an integrated claim payment process that allows for fast payment.
Product Administrator: Robust functionality allows our clients flexibility in how their product portfolio is administered.
Payment Services: Our technology helps to manage all payables and receivables with advanced invoicing and receipt administration that maximizes automation, saving time and resources. Payments are made electronically; paper checks are available upon request.
Product Reinsurance: We provide our clients with more than pure numbers when discussing product selection and performance. Our software provides control over ceding, analytics and claim trend monitoring to reduce risk and increase profit potential.