Ethos Group products are designed to enhance the retail customer ownership experience and strengthen the relationship between the consumer and dealership. The suite of 25+ products varies from dealership to dealership based on the regulatory environment, franchise, lender approval and, most importantly, each dealer's beliefs and philosophy. Most Ethos Group products are structured to allow for 100% dealer participation.
We have committed to employing the industry's most experienced technicians to communicate with dealership advisors during the claims process. Each of our claims adjusters have automotive retail expertise and have ASE Master or manufacturer-equivalent certifications. This strategic hiring practice and our commitment to ongoing training results in an efficient claims process.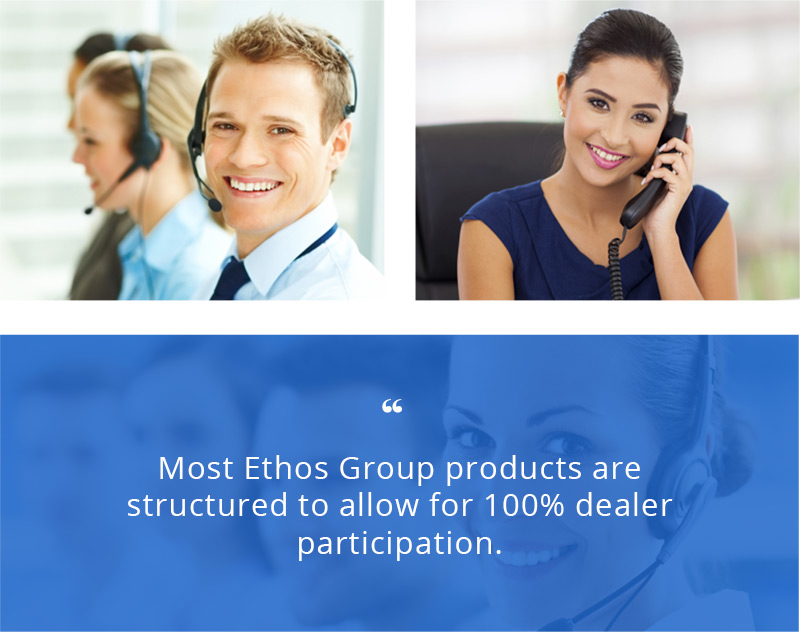 Our administration process can be tailored to each client's needs, giving dealers the confidence that the investment they have made in their business is protected and their customer's experience is unmatched. We proactively study claims history and produce customized reports that are an invaluable resource when it comes to increasing revenues and reducing dealer risk. Our method of handling product administration results in industry-leading customer satisfaction and retention that drives dealership profitability.